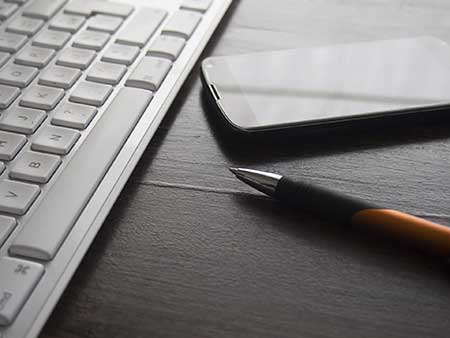 Enda Lewis CPA
Enda trained in public practice and is a member of the Institute of Certified Public Accountants in Ireland. He established Enda Lewis & Company in 2002 and has since gone from strength to strength providing maximum benefit to Clients from his expertise and experience.
---
Mary Walsh I.A.T.I. – Client Manager
Mary joined us in January 2007 having had many years experience in practice. Her experience and knowledge of all aspects of working in practice has been a huge addition to the practice. Everybody in the office is learning from Mary and our clients are deriving huge benefit from the expertise and professionalism she has brought to the practice.
---
Gwen Kelly – Tax Manager
Gwen worked in the accounts department of Dublin's Gresham Hotel before completing the Accounting Technician examinations in 2000. She then proceeded to complete a degree in Accounting and Finance with the National College of Ireland before joining Enda Lewis & Company in 2003. She is now completing the Institute of Taxation examinations and deals with the wide and varied tax queries of our clients. The experience she has gained with us in preparing accounts, is hugely beneficial in her new role as Tax Manager.
---
Linda Weldon – Accounts Senior
Linda joined the practice in October 2015 having previously been worked in a clerical and bookkeeping role with one of our clients, Clane Project Centre. Wishing to pursue a career in accountancy Linda joined us as a trainee Accounting Technician and she has been progressing extremely well ever since. She recently passed all subjects in her first year examinations with flying colours, complimenting her excellent work with our clients. Linda is moving clients to realtime accounting where clients can invoice their clients and access their accounting information anytime and from any device. This facilitates decision-making based on factual and up to date information.
---
Geraldine Daly – Accounting Contractor
Geraldine started working with us July 2008 with many years practice experience behind her. Further to her accountancy training, Geraldine has trained in many areas of coaching, and has a huge interest in helping clients to unleash their potential, by working with them to set their goals, helping them to put strategies in place to achieve those goals, and coaching to keep their focus on what they want to achieve. Unlike many in this field, Geraldine has the benefit of having had a solid grounding in the fundamentals of accountancy and business. We are very excited about the benefits our clients can obtain from realising their potential.